Ukrainian Society of Cell Biology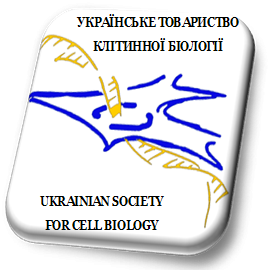 All-Ukrainian Public Organization Ukrainian Society of Cell Biology (USCB), is a non-profit voluntary and self-governing scientific-public organization of scientists, lecturers, post-graduate students and other citizens of Ukraine, established to satisfy their public and scientific interests in the field of cell and molecular biology, biotechnology and in related fields of science, education, medicine, agriculture, food industry, etc.
History of the society: The 1st Inaugural Ukrainian Congress on Cell Biology of Ukrainian Society of Cell Biology took place in Lviv on April 25-28, 2004, where it was represented by 14 regional offices in Kyiv, Lviv, Ivano-Frankivsk, Ternopil, Kharkiv, Odesa, Dnipropetrovsk, Donetsk, Vinnytsia, Chernihiv, Uzhgorod, Lutsk, Sevastopol, Simferopol. At that time the total number of members was 549, among which 187 students. The Society has acquired the status of legal entity at September 13, 2004 after State registration by Ministry of Justice of Ukraine (No.2143) and registration by the Executive committee of Lviv city council.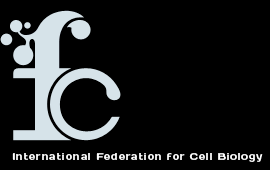 USCB is a member of International Federation for Cell Biology (IFCB).
It was formally established in St. Louis in 1972 to coordinate and support Cell Biology activities throughout the world, as well as representing cell biology in the International Union of Biological Sciences. The affiliation makes the IFCB a constituent of the International Council of Scientific Unions (ICSU), and puts our congresses officially under the aegis of the latter. This is of particular importance to colleagues in some countries who may become eligible for grants to attend international congresses sponsored by the ISCU. The IFCB is also represented in the International Cell Research Organization (ICRO) which functions in UNESCO.